Hi Everyone! As you may already know Google Reader will stop working on July 1st! If anyone is interested in setting up a bloglovin account Rea from Home for 4 Sweet Home has posted a tutorial:
Bloglovin Tutorial
If you already have Bloglovin you can easily import all your blogs from Google Reader by clicking
here
and dont' forget to add me :)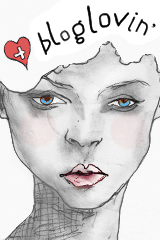 Send me you bloglovin link in the comment box and I will gladly follow back.